Have an art piece you're working on?
Maybe you want to paint your address on your curb,
Maybe put it on the front of the house!
Our Stencil Sets come in sizes ranging from
1 Inch – 12 Inches Tall in assorted letters and numbers!
Custom Stencils can be made on request!
We even have some pre-packaged stencils available!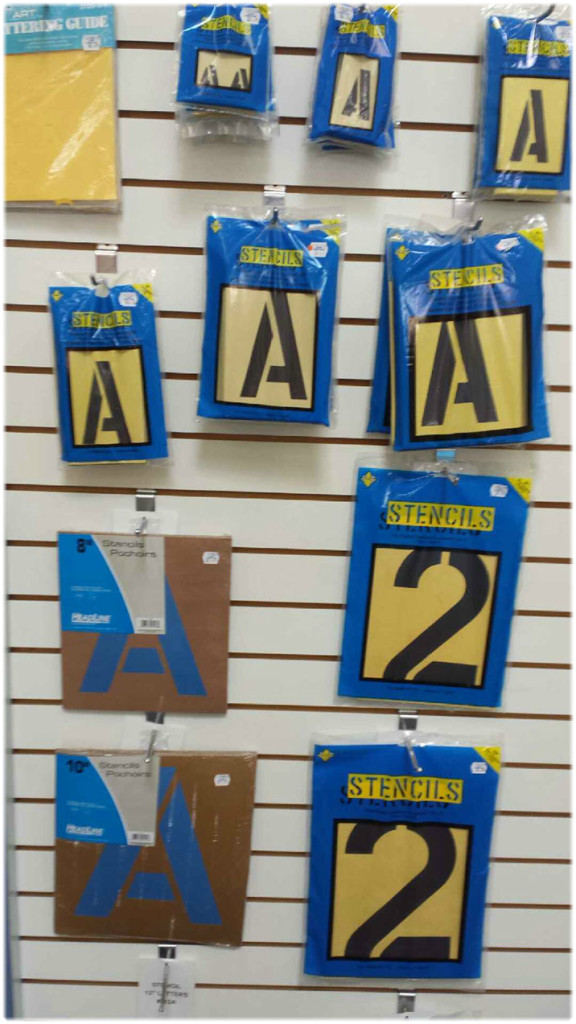 If you are interested in a Stencil Set, or a Custom Sized Stencil Set, please contact us anytime:
Phone: (707)442-0203
Fax: (707) 442-0982
Business Hours:
Monday- Friday: 8:30 AM-5:30 PM
Email Us Anytime!
DWE@EurekaRubberStamp.com