Notary Stamps
We are a State Certified Manufacturer for Notary Stamps and Embossers.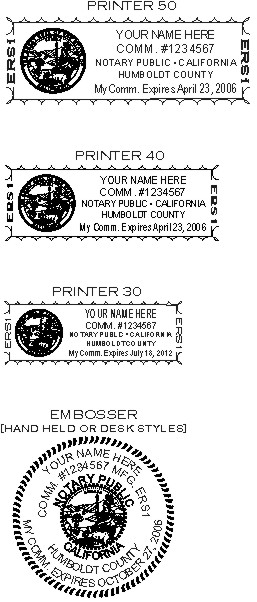 Selfinking or

Wood Mount Stamps
 
Self Inking Stamps come in a variety of sizes,
with an option of 3 Color Pads in Three sizes
Wood Mounted stamps can be up to 6″x6″
 
Standard Stamp Sizes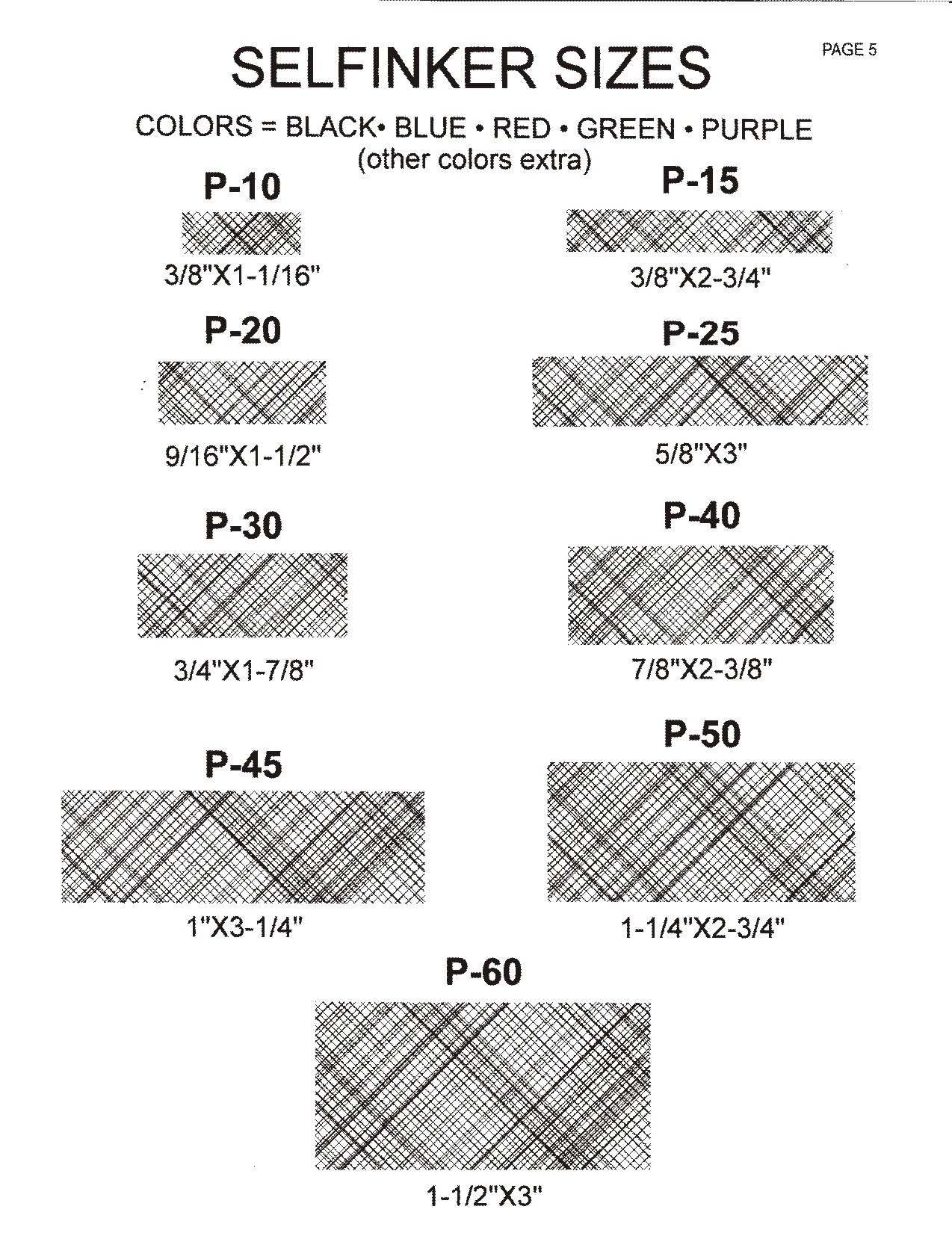 Stamps can also come with custom text in any one of the following styles!
Custom styles are available, call for information.
Our Most Common Styles:
Style A
 
Style E
 
Style M

 
Style N
 
Please keep in mind that we have over 1,000 fonts available!
If you do not see something that catches your eye,
do not hesitate to call us or email us so we can help you make any custom order!
Please, contact us:
Phone: (707) 442-0203
Fax: (707) 442-0982
Business Hours:
Monday-Friday: 8:30AM – 5:30PM
Email us anytime!:
DWE@EurekaRubberStamp.com