Get your furry friend a little something personal!
Pick from some of our various tags, and from there you can choose to have a logo or text on them as well!
Perfect for a name and contact information in case of emergencies!
Take a quick look here, and if you have any questions, contact us: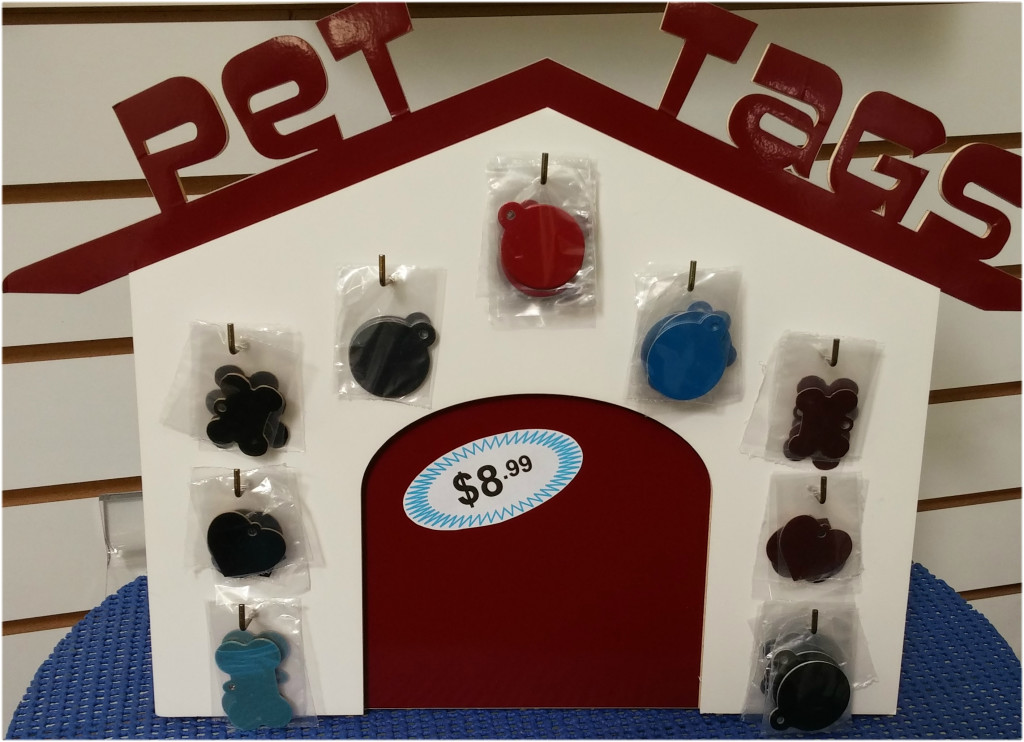 If you have any questions, comments or concerns
involving ordering, processing orders, pricing or anything else
please:
Phone: (707)442-0203
Fax: (707) 442-0982
Business Hours:
Monday- Friday: 8:30 AM-5:30 PM
If for any reason you need to contact us
outside of our normal business hours:
Email Us Anytime!
DWE@EurekaRubberStamp.com