These Coffee Mugs can be engraved with names, sweet holiday sayings, and even business logos or names!
All Coffee Mugs can be engraved for $11.00 each!
Unlike other businesses, you can order as little as one at a time!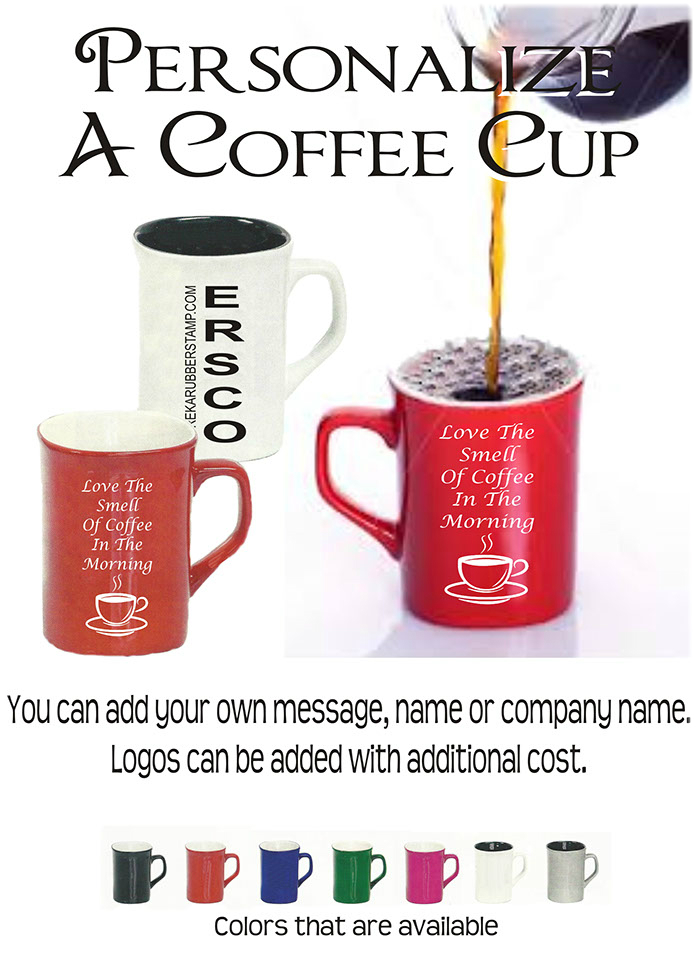 Any number of Mugs can be made, so if you are interested, then please contact us!
Phone: (707)442-0203
Fax: (707) 442-0982
Business Hours:
Monday- Friday: 8:30 AM-5:30 PM
Email Us Anytime!
DWE@EurekaRubberStamp.com